Dental Care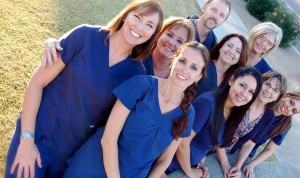 At Crowley Family Dentistry, our goal is to provide your family with the personalized care you need to have healthy and beautiful smiles for life. After a one-on-one consultation with one of our dentists, we may recommend one or more of the following services to improve your oral health and smile:
Preventive Dentistry
Full Preventive Services
Periodontal Cleanings
Restorative/General Dentistry
Bridges
Composite Fillings
Crowns
Dentures and Partials
Root Canals
Snore Guards
Tooth Extractions
Cosmetic Dentistry
Dental Implant Restorations
Clear Aligners (Invisalign and Clear Correct)
Teeth Whitening:
One-Hour, In-Office Whitening
Take-Home Whitening Kits
Whitening Strips
Whitening Refills
Veneers
Dental Technology
Digital X-rays
Dental Lasers
Panoramic X-rays
If you are interested in learning more about preventive dentistry, restorative dentistry, cosmetic dentistry, or our state-of-the-art dental technology, we invite you to contact our office in Glendale soon. When you are ready, please feel free to contact us to schedule your consultation with Dr. Kathleen or Dr. Michael Crowley. We always welcome new families and individuals from Glendale, Peoria, Phoenix, and the surrounding areas at our office and look forward to making your acquaintance!